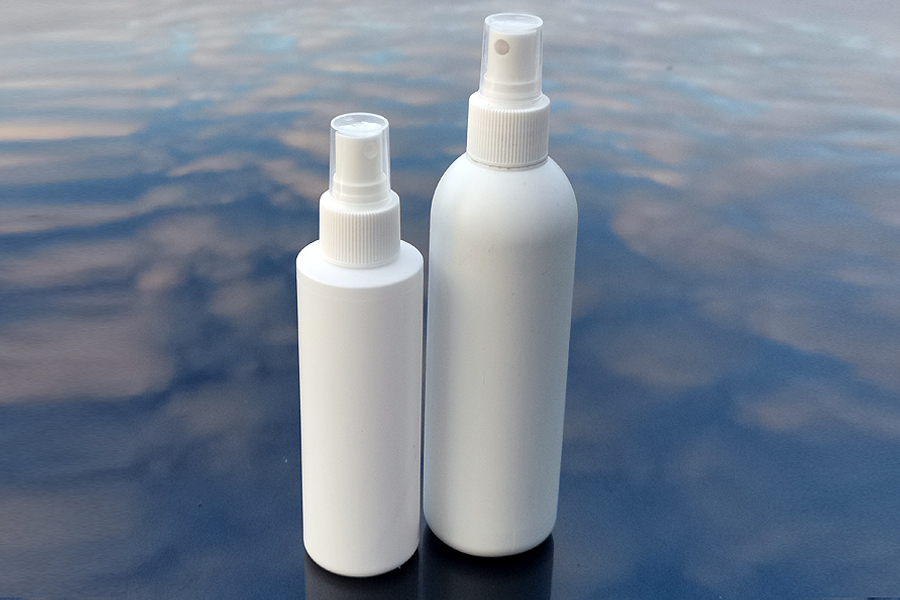 Spray
Usual on our slimmer body bottles and for small dosage spraying. Straight no-shoulder or small shoulder and Bullet shaped most used bottles for the spray, yet the spray cap fits most of our bottles.
Used e.g. for cleaners and fragrances the spray top bottles are used by many of our customers. The fine spray requires a low, almost water like viscosity of fluids. Thanks to the soft, slim pump hose the same pump can usually be used for different sizes of bottles in your range.
Common spray pumps are used on 20 and 24mm bottle necks as the wider bottlenecks usually also come with a broader bottle that is not as comfortable to use with one hand only.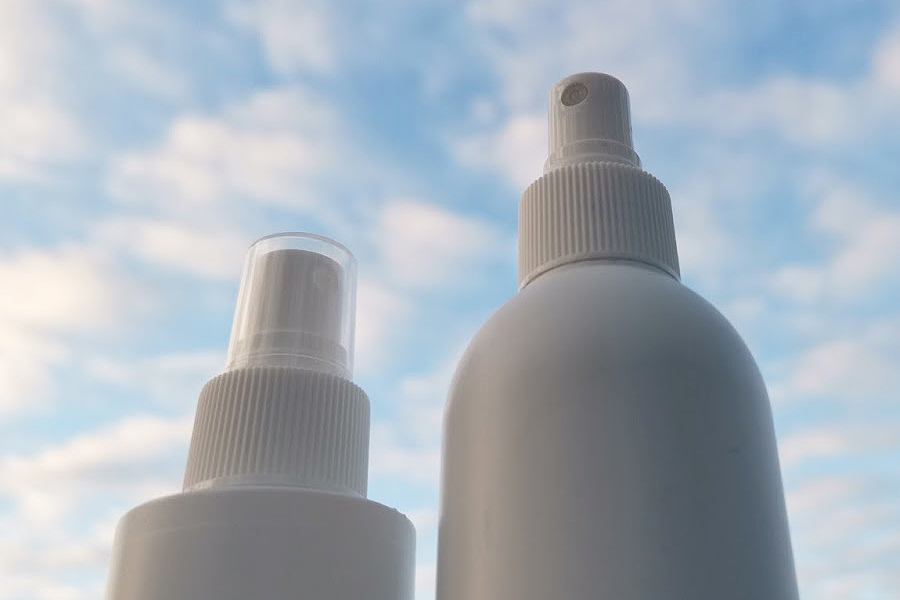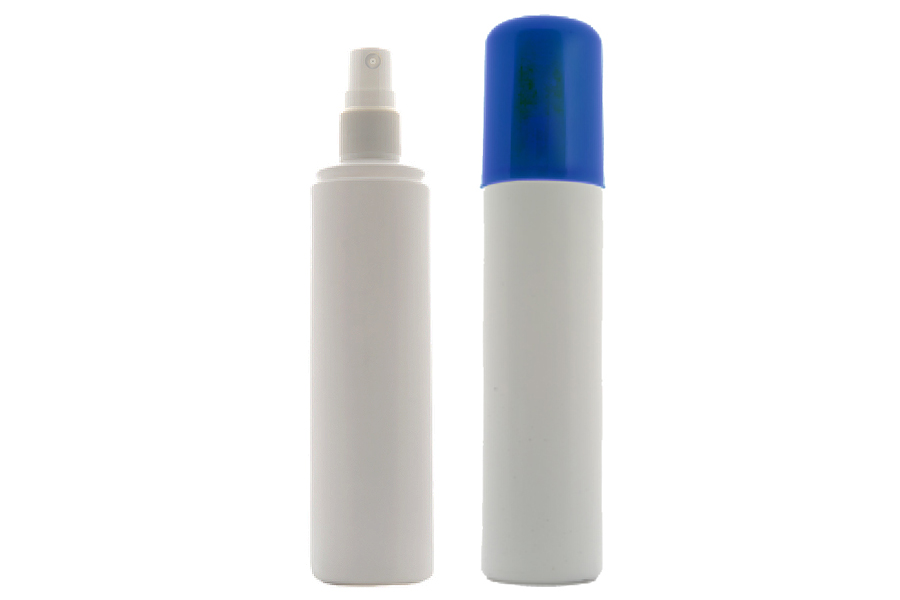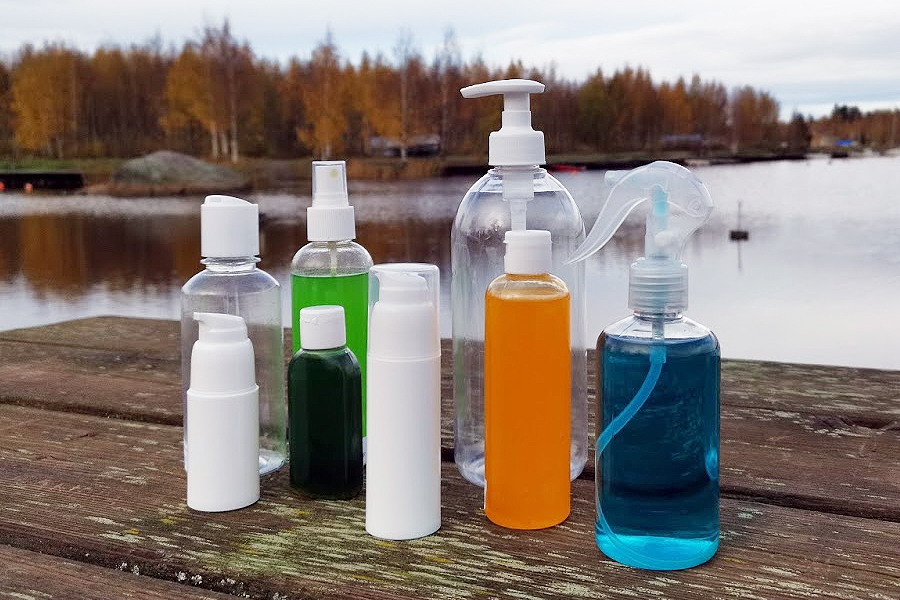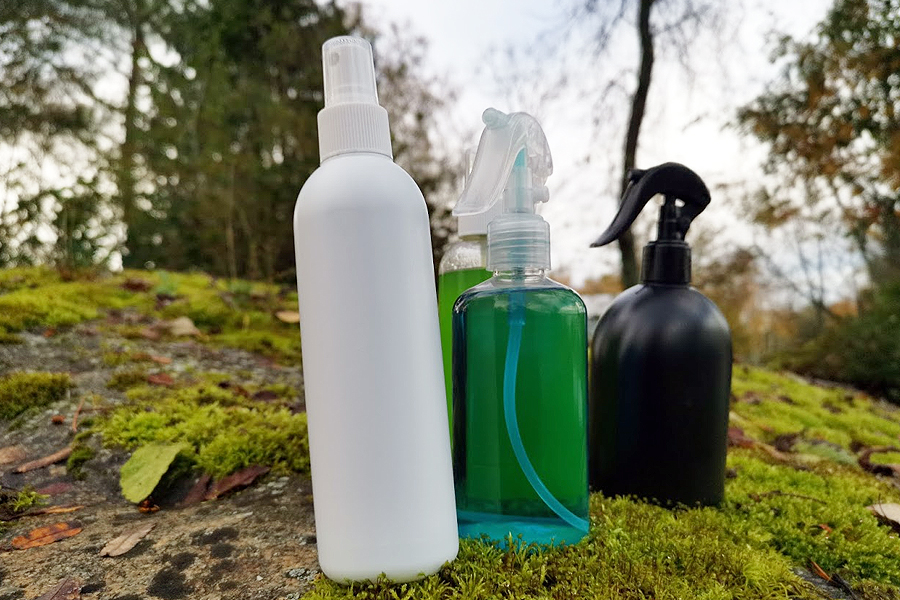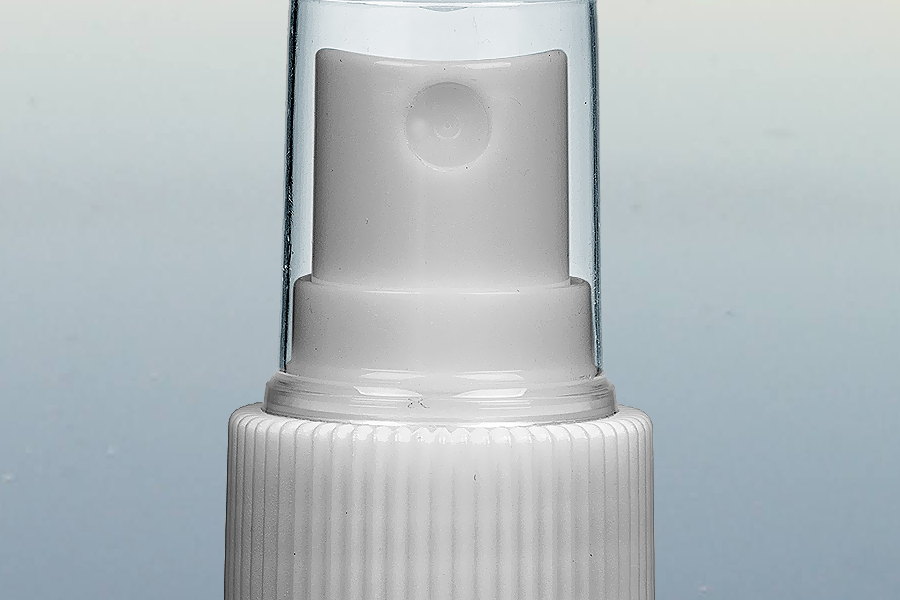 PLASTIX
Movägen 9
68600 Jakobstad
FINLAND